My Side of the Dam: The Retrospective 1996-2003
Own a cherished book by local humour columnist Allen D. Martin. Allen wrote the weekly column My Side of the Dam from his Floradale home for eight years before the debilitating effects of Parkinson's disease made it too difficult to write.
Prior to writing for the Observer Allen was an elementary school teacher at Floradale Public School, a member of the Floradale Volunteer Fire Dept, a choir member, a tinkerer, packrat, jokester ... his lifetime of experiences made for interesting reads week after week. Every column is republished in this 400-page retrospective including stories about Allen's life after the column.
Allen will forever be remembered as part of the Observer family, and we'd like nothing better for him to be part of yours. This book looks great on a coffee table or even beside the john — perfect bite-sized bits of humour to get your day started.
This book is locally printed. Interior pages are satin with a thick cover stock finished with a soft-touch coating. We put all our love into this one and the reviews have been stellar. This book is a testament to a helluva guy who wrote "the best dam column in twenty-five years".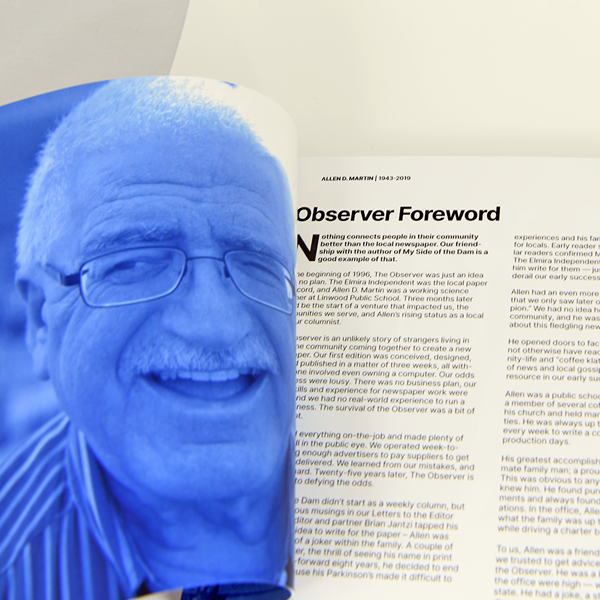 Free CDN shipping on all orders over $100

Free exchanges up to 14 days

100% supports local journalism